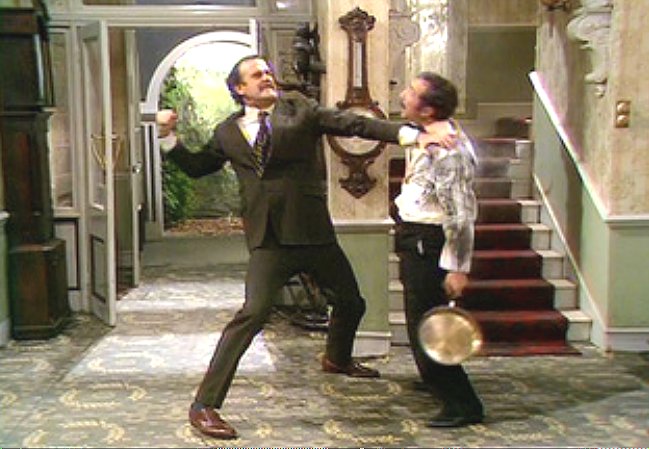 As cafe owners we're so often so busy doing what we do that we take little time to assess the efficiency of what we're actually doing.  I spend a good part of my day motivating and educating my managers and other cafe owners on how to do things more efficiently.  More specifically how to communicate with their staff more efficiently.  Because in communicating more efficiently tasks are performed more efficiently.
Only yesterday I asked of one of my managers to delegate a job so that it was done today.  Following that communication I walked into the cafe office and overheard the manager say to an employee 'When you have time, can you please mop up that floor in the corner and try to remove that stain.'  I immediately knew why I was having problems with the management of this cafe, it was the communication that was coming from my manager.  Although her request was straightforward and polite, it was very open ended.  She opened with 'when you have time'.  This is a presupposition that perhaps the staff member will not have time. The statement also leaves itself open to dismissal by the staff member as they know they don't really have time in the busy cafe environment.  The opening to this statement also provides the staff member with an excuse for not completing the task 'sorry I just didn't have time'.  As there was also no timeframe for the completion of the task the staff member could easily interpret the request as not too pressing.  The manager went on and asked that the employee 'try' to complete the task, again subconsciously planting the idea that that task will by trying and perhaps difficult to complete.  The correct manner to which the manager should have composed the request is 'Please organise to have that area mopped and the stain removed before lunch.'  This gives the manager a timeframe to which they need to organise their time and staff to have the job completed, and works on the premise that it will be done before lunch.  The last step in ensuring that either you or your manager are being listened to is to ensure the job is done within the timeframe outlined.  If staff know that work will not be checked it will not be done or done properly.  Ensure you make a habit of commending staff on good work and having staff correct sub standard work.  When staff know that you follow things up and don't forget about requests, you will be amazed at the initiative and quality of work completed.  One clear observation I've made from one cafe to the next is managers and owners who don't let anything go unnoticed, unremarked and corrected immediately, almost always have a team of reliable and efficient people behind them.  This is a result of inferior staff simply not staying with the team, and all other staff showing initiative at all times in order to avoid correction and increase the chance of praise and recognition.
It really is a case of 'you get what you accept'.  Give your staff freedom to think and trust that they will find solutions to problems.  This will free up your time in the long run and breed a trust in your employees where you can be confident that your staff will do what is needed to meet the results you request.