About Pete
---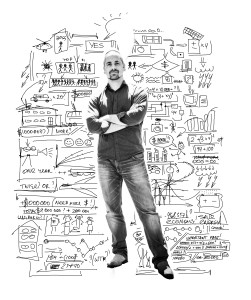 Hi I'm Pete, your Hospitality Coach.
…I'm so much more than a coach though, I'm a husband to a beautiful wife, and the proud father of the most precious 5 & 3 year old little girls with a very naughty 1 year old little boy.  I love what I do though it challenges me almost intolerably some days.
"Peter owns nine cafes and offers well-thought out advice freely to other people – I love that he happily admits most of his wisdom comes from giving things a go and making mistakes. Our readers respect hard-won wisdom a lot more than textbook theory"

– Stuart Ridley, Editor, Smarter Business Ideas Magazine
My aim through this blog is to share the things i wish were shared with me when I was starting out.  I also want to encourage discussion and thought and create a hub for ideas.
With a loyal and indispensable business partner I own and operate seven cafes.  I'm a state and national barista judge, and own and operate a highly successful hospitality school. I know what you're thinking… 'sheesh does this guy sleep?' The answer: no. But that's most owing to my to my son's horrid sleeping patterns.
This aside I wake up every morning with a smile on my face knowing I love what I do, and what I do gives me the freedom of time with my family.
I'm Pete
The Hospitality Coach