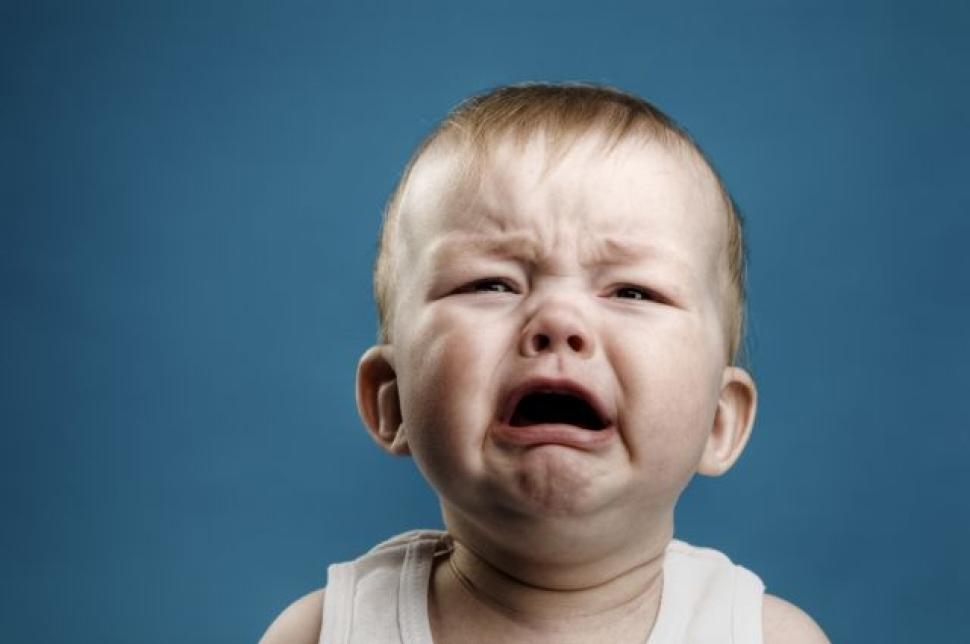 I don't get out much nowadays, this is mainly due to having three kids under the age of five and the unique wisdom realised after the stand-up comic Kitty Flanagan so beautifully put it "Kids don't like cafes".  They don't. 
Cafes mean kids have to sit still and remain quiet for a period of time greater than five seconds. Since having kids though I have become distinctly acute even to the smallest efforts on the part of hospitality staff towards easing my time at their venue with my family.
Families or stay at home parents with kids are a significant percentage of our customer market.  You're rolling your eyes already.  I know I know, who wants screaming kids who leave the place with more food on the floor than on the table when they leave?  Well you should and for the most part it goes without saying, that bums on seats is really what we're trying to achieve here.
The awesome thing about trying to attract young families is that most cafes and restaurants are very mediocre in accommodating them.  Look like you're making an effort and you'll have these guests raving about you and most importantly returning.
Here are a few tips to help you stand apart from the competition and have your guests talking about your service.
Ask your guests if they would like the kid's meals out first.
This is the first sign of a truly kids friendly location.  Every parent entering a restaurant and café, can't wait for that moment when their kids are more occupied with their food than mummy or daddy.  With seriously limited patience kids cannot wait for a medium well done steak to come out.
A well prepared kids menu which is healthy, appealing and most importantly quick is the key to happy diners.
Healthy Kids Options – Enough of the nuggets already!
Ok, nuggets are fine, in fact better than fine, kids love them, just as long as they're made of real chicken. What is that pseudo chicken stuff anyway and why are we cool with serving it to anyone let alone little kids.  Cut up some tenderloins and crumb them, it's that easy.
When we create a menu of any variety we should be looking to word it in a manner that is appealing to the diner.  It's not different when banging up a kids menu.  Nuggets chips and a drink don't sound anywhere near as appealing to a child as princess pack or pirates pack.  Have some fun with it and make it easy for mum or dad to sell it to the kids.
Keep inside the lines – Colouring books and crayons
Even with the fastest kids menu options the kids are still going to be left seated at a table bored for at least 10 minutes.  This is where the ol' crayon and paper trick comes to play.  Butchers paper or colouring book, kids don't discriminate.
Badges for eating all of your veggies
I ate recently with my kids at Jamie Oliver's restaurant, once the kids finished eating their greens the waiter came and gave them each an "I ate all my greens at Jamie's Italian" badge.  The kids loved it and they've since shown all of our friends and family those cool badges… Happy Kids, easy marketing.
Super slides and ball pits – Indoor Play Gyms
Not often a viable option for a café or restaurant, and I really hesitate in using MacDonald's as an example of getting things right but small play gyms can be used to great success, especially in areas where there are limited enclosed indoor play areas for kids.  The proliferation of kids playhouses perhaps stands as a testimate to the amount of coffee you can sell to parents when the kids are occupied.
Free Baby Cinos – How much do these seriously cost your business?
I must admit, I used to charge for baby cinos.  My rationale for charging $1 for 20ml of warm milk was that they took time to prepare and disrupted my flow of coffee production.  Marshmallows weren't cheap either.  I've recently taken a far more relaxed approach to baby cinos.  I no longer charge for these, when a child gets a baby cino a parent always orders one or two coffees with it.  The child normally swindles their parent towards buying them a smiley face cookie also.  So ask yourself would you be happy to give away 20ml of milk to be able to sell a cup of coffee and a cookie?
High Chairs – A socially acceptable child restraint
Ok I'm just going to put it out there, ikea highchairs rock (well not literally – that would be some seriously irresponsible design work), they're cheap super easy to clean, stack and they're functional.  Go out and get some if you don't already have high chairs.  Now, if you've made it this far; you're three quarters of the way to being child friendly, don't ruin it all by not cleaning those high chairs.  New parents as a rule like to keep their kids in hygienic environments, kids seem to oppose this rule and will leave every highchair after each use in a horrid state, ensure your staff clean the chairs thoroughly when guests leave.
BYO Food – Breast Feeding
Sure you've got no problem at all with breastfeeding, but do your staff know how to handle a customer that does?  Some new mothers may ask your staff for somewhere quiet to feed, would your staff know what areas in your establishment would be available?  At this point let me make it clear that breastfeeding in the lavatories is not cool – Not the kind of place I go for a quiet meal so please ensure none of your staff ever make this suggestion.
Bibs
Disposable or reusable, bibs can be really inexpensive.  If you're clever with the messages you print on them you can brace yourself for some decent social media exposure, so why not make these available with your high chairs.
Customer Service
I once heard customer service referred to as 'customer helping'.   Doesn't this just make sense?  It may to you but don't assume that it does to your staff.  Make it a part of your next weekly meeting to brainstorm solutions for parents and their kids.  You'll be blown away by some of the great ideas your people will come up with.  Better still, they'll be able and ready to 'help' your customers when they need it most.
You can see the above ten family friendly kickstarters are really easy and can make an instant impression on your guests.
Do you already do any of the above or have a great idea that families love at your establishment?  Let us know in the comments below and make sure to mention the name of your business and where you're located.